If you are a farmworker in California, here is what you need to know to help prevent the spread of COVID-19 at home and in the fields. Regardless of your immigration status, you have a right to a safe workplace, and to take time off from work with pay if you get sick with COVID-19. Services and public benefits are available to you, some regardless of immigration status.
Please contact the Agricultural Relations Board at 1-800-449-3699 if you need help. Staff can direct you to the right office to help you.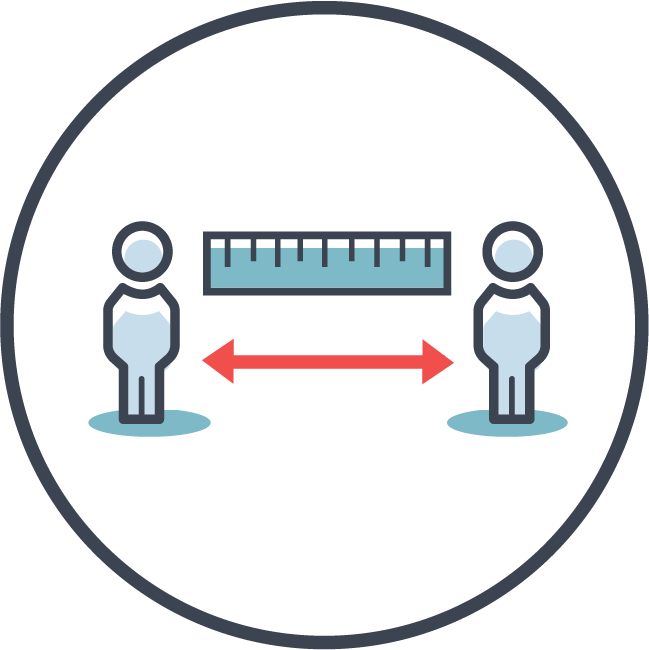 Agricultural workers are essential workers and are in the fields everyday making sure Californians get their food harvested. You can take steps to reduce the risk of spreading COVID-19 in the fields and at home.
Other Tips to Prevent the Spread and Understand the Symptoms
Information in Mixteco and other Indigenous Languages
If you need medical attention related to COVID-19 and don't have insurance, you can speak with a nurse and learn about your options for coverage and free testing.
Staying home from work may not be an option for agricultural workers. If you have to go to work, your employer must have an effective safety plan to protect your coworkers and you from COVID-19. This includes:
Keeping workers at least 6-feet apart as much as possible;

Cleaning and disinfecting tools and common surfaces;

Encouraging frequent hand-washing;

Providing face coverings for free;

Letting workers know about paid sick leave; and

Informing workers if they have been exposed to someone with COVID-19.
Agricultural Workers have the right to take paid time off from work if they are sick:
You also have the right to paid sick leave if you need to stay home to take care of a sick family member.

If you get sick from COVID-19 at work, you can file a claim for Workers' Compensation to recover medical costs and lost wages.
Housing for Farmworkers who are Sick or
Exposed to COVID-19
If you need to quarantine because you are sick or have been exposed to COVID-19, and you are unable to self-isolate at home, you may be eligible to have your housing paid for at a hotel for up to 14 days. You will receive additional support, including meals, wellness checks, and transportation to the hotel room.
Contact the ALRB at (800) 449-3699 for more information.
State Disability Insurance
If you are unable to work because you are infected or suspect you are infected with COVID-19, you can file a Disability Insurance (DI) claim. You will need to provide a certification by your treating physician or by a state or local health officer.

DI provides short-term benefit payments to eligible workers who have a full or partial loss of wages due to a non-work-related illness, injury, or pregnancy. Most California workers are covered by DI through deductions from their paychecks (noted as "CASDI" on most paystubs). Undocumented workers can be eligible for DI.
If you're unable to work because you are caring for a family member diagnosed with COVID-19 or related symptoms, you can file a Paid Family Leave (PFL) claim. You will need to submit a certification by their treating physician or a state or local health officer.  If you are not eligible for PFL, you can apply for unemployment. Undocumented workers can be eligible for PFL.

PFL provides up to eight weeks of benefit payments to eligible workerswho have a full or partial loss of wages because they need time off work to care for a seriously ill family member or to bond with a new child. For the purposes of PFL coverage, a family member is defined as seriously ill child, parent, parent-in-law, grandparent, grandchild, sibling, spouse, or registered domestic partner.
 If you get sick with COVID-19, your employer may be required by law to pay for workers' compensation benefits. You should:
Report the illness to your supervisor right away (no later than 30 days).

Get emergency treatment if you need it. Tell the health care provider that you think you got sick while working.

Fill out a claim form and give it to your employer.
With workers compensation, some of the benefits you will be able to receive include:
Medical care: Paid for by your employer to help you recover from an injury or illness caused by work

Temporary disability benefits: Payments if you lose wages because your injury prevents you from doing your usual job while recovering
You have the right to speak up!
If you feel that your employer needs to do more to protect you, you have the right to ask questions and demand your employer respect your rights.

You cannot be fired or punished for speaking up about health and safety on behalf of yourself or your coworkers.
Contact the Agricultural Relations Board or Labor Commissioner's Office if your employer retaliates against you:

Contact the ALRB: 1-800-449-3699